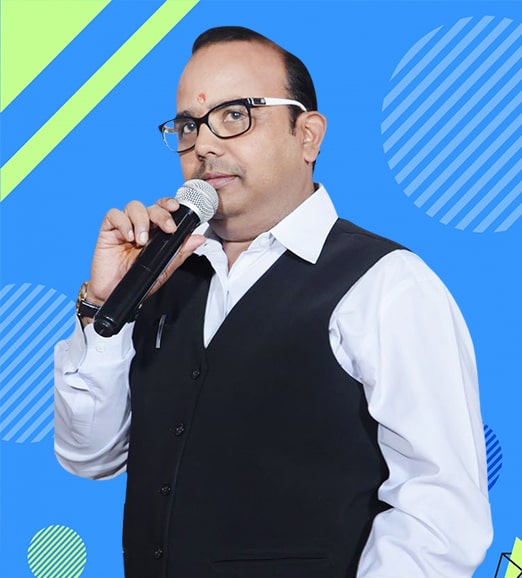 About me
A dynamic Multifaceted young educationist, youth motivator, Author and an Entrepreneur with over 22yrs of Teaching experience at PG and UG level. The far reaching objective is to empower women and youth through technical education and believes that there is tremendous scope in each and every youth with hidden potential talent which can be explored through proper counseling.
Young Educationist
He believes in encouraging young people to learn authentic real-world skills. His aim is to unlock every beginner's door to knowledge and helping them to overcome any obstacle they may face.
Excellent communicator
Dr Sanjay Biyani being an excellent communicator & speaker consider communication as the real work of leadership. According to him, you can't become a great leader until you have influential communication skills.
Corporate Trainer
He focuses on bringing a realistic approach to training. According to him lifelong-learning, time management skills, and creativity must be the core areas of a corporate trainer.
Successful Entrepreneur
As an entrepreneur, he thinks one should be able to make a difference in the community as you directly make an impact in society by introducing a service. And your achievement serves as an inspiration and motivation.
Career Counsellor
Dr Sanjay Biyani is helping people make the best of their careers for many years. His suggestions helped many to understand the career roadmap better. Furthermore, he believes in developing a plan that leads to the accomplishment of realistic possibilities.
Eminent Author and Writer
He follows the path that the more intense your idea is, the better the writing is. Being an author and writer, he believes that your idea and choice of words make an impact on the readers. Therefore, his writings feel natural, expressive, and smooth.
Portfolio
Has been actively involved in promoting the institution through core & innovative ideas for the establishment of novel projects in the institution. In this view, patronized a number of seminars at the state, National & International level in the fields of Commerce, Management, and Information Technology & Biotechnology. Has also exhibited his expertise in the field of Commerce & Management by presenting papers in the commerce & management seminars and education.