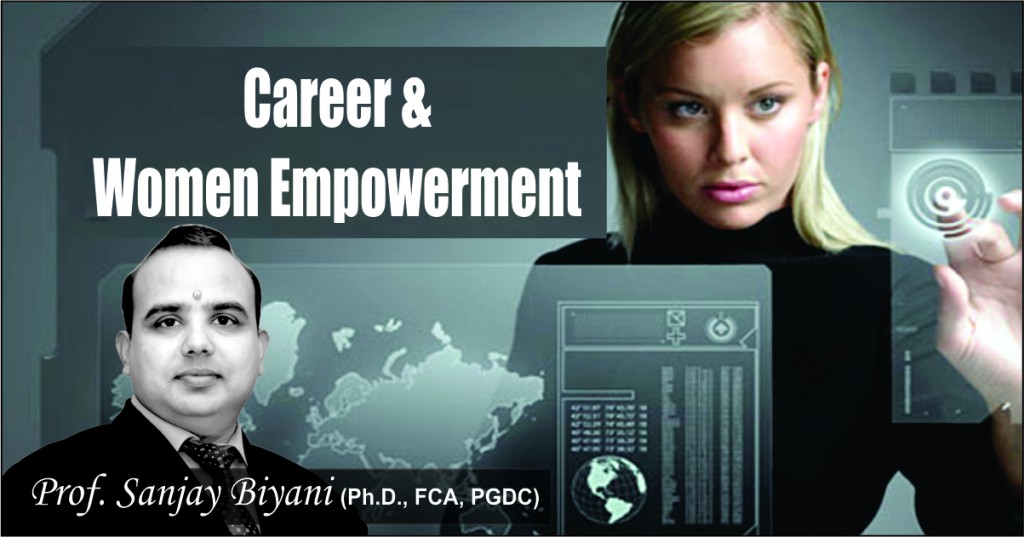 What is your opinion about Women Empowerment?
We are from a country of 130 crore population, where half of the men and women make the major part of the population. Till now the human resource in our country has not been explored. There is a tremendous scope in women empowerment to explore the huge human resource and to enhance it as it will ultimately lead to the success of the nation.
I would like to convey all parents that their heart is going to be healthy forever if they have daughters because only daughters are capable enough to understand emotions & feelings.
List some weakness in female which actually make the lag in society & how to overcome them?
I will explain first the weakness of males, they have ego problem a lot which leads to anger, frustration, improper decision making & ultimately to brain hemorrhage. If males have to overcome this problem they have to replace ego with humbleness. In females, they have a weakness of jealousy, which hampers their emotional strength and I feel this should be overcome and hence they can excel in life.
In the coming time how much future prospectus will grow for females and how they need to prepare for it?
Females have strong dedication for any work whichever is assigned to them. Fields like hospitals, aviation, hotels, educational institutes etc. need ample amount of dedication and hence women can excel there very well. There are similarly many more fields where women can prove their worth.
What should be the real empowerment of women?
Today also females are exploited. Newly married girls are not treated well and are dominated by in laws because she is dependent on them. She has to compromise for everything & hence can't take decisions. I think if a female is financially independent then she can be empowered in reality. Therefore, we would like to convey it to all parents that if you want to give your daughter something, give her good professional education and encourage her to be financially independent.
I would like to request all fathers that don't make your daughter like a moon so that people stare her continuously but make her like a sun so that anybody who dares to stare will blink and won't be able to stare her. That means empower her with knowledge & make her financially independent, so that people will not dare to mistreat them.
Author:Dr. Sanjay biyani(Dir.Acad.)
To know more about Prof. Sanjay Biyani visit www.sanjaybiyani.com