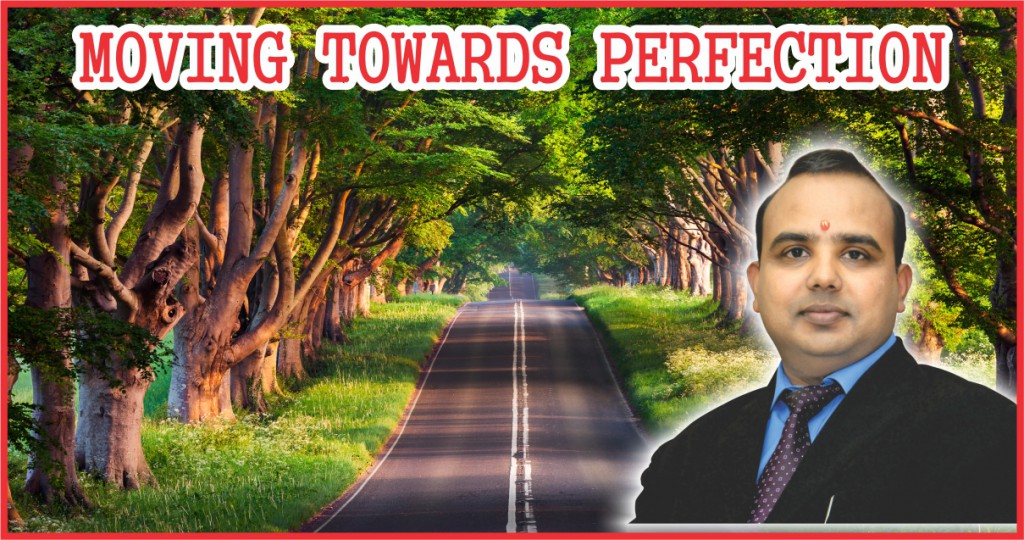 Let us move towards perfection. Let us become a better person. Next moment only think we are becoming better and better day by day and try to be better than the best.
For this we need to have a purpose in life and we should have knowledge. Let us know the seven colors of energy and try to understand how Goddess Durga is so powerful. With knowledge you can become a leader one day. Leader has got something extra than the followers and that extra thing is knowledge. Be open minded and welcome new knowledge. Knowledge becomes permanent with visualization. That is why audio visual memory is so perfect and permanent. So be knowledgeable.
Let us recollect and visualize the first lowest chakra which is placed at the end of the spinal cord. This is red in colour. Its element is earth. Its purpose is enthusiasm. Earth has lot of creativity and we should salute our mother earth daily in the morning.
A little above this is the second chakra which is called Svadisthana chakra.Its colour is orange and its element is water.Its purpose is to make you pure like a child and become more loving and giving.
Above this chakra is the third chakra which is called Solar plexus or Monipur chakra.It is yellow in colour. Its element is fire and its purpose is to bring will power and awareness.
Today we will try to focus a little above the third chakra which is called as Heart or Anahata chakra. Its colour is green and its element is air.
By concentrating on this chakra we will live with a big purpose. Purpose plays a very important role in guiding our activities. For example, a thief weighing 100 kgs. runs after committing a crime and a policeman weighing 50 kgs. runs after him to catch him. Who will win the race? It will be the thief as he has a bigger purpose. He has to save himself from being caught. Hence, purpose is the biggest driving force in our life. It will generate compassion and divine love in us. You will feel as if everyone belongs to you. This world is like a big family,"Vasudhara Kutumbakam".
Try to meditate and focus on your heart. We will now try to energize the fourth chakra by taking deep breadth and chanting "Om" in the right manner .Feel the vibration of "Om". Think all positivity (energy) is coming in and exhale all negativity (irritation, anger, jealousy, hatred). We are cleaning our heart and becoming purer and more compassionate.
Sometimes you may not be perfect in the first trial. Like, while learning cycling you may fall many times but that doesn't mean you should stop learning to cycle. By regular practice you will be able to do cycling perfectly one day. Like that, we can go on focusing and concentrating on these 'chakras'. We can try to be a better person.
Heart/Anahata Chakra
Colour :Green.
Element : Air.
Functions: Anchors the life force with higher self, energizes the blood and the body with life force, blood circulation.
Glands/organs; Heart, thymas gland, circulatory system, arms, hands, lungs.
Qualities: Divine love, compassion, forgiveness, peace, harmony, contentment.
Negative Qualities: Repression of love, emotional instability, out of balance, heart and circulation problems.
Prof. Sanjay Biyani.
Director (Acad).
(Thoughts delivered in Assembly held on 30th Jan. 2016.)
To know more about Prof. Sanjay Biyani visit www.sanjaybiyani.com